If you are looking for a convenient and cost-effective site to host your next event, you have come to the right place. Located in the heart of historic, downtown Palo Alto since 1892, the Downtown Community Center on the campus of All Saints' Episcopal Church is within easy walking distance of numerous fine restaurants and shops, Stanford University, and public transportation.
We offer four major styles of space, each with the perfect atmosphere for your special event.
---
Sanctuary
Our stained-glass filled sanctuary was designed by William Guy Garwood and dedicated in March of 1968; its contemporary shape allows for weddings, memorials, and concerts to be performed in the round.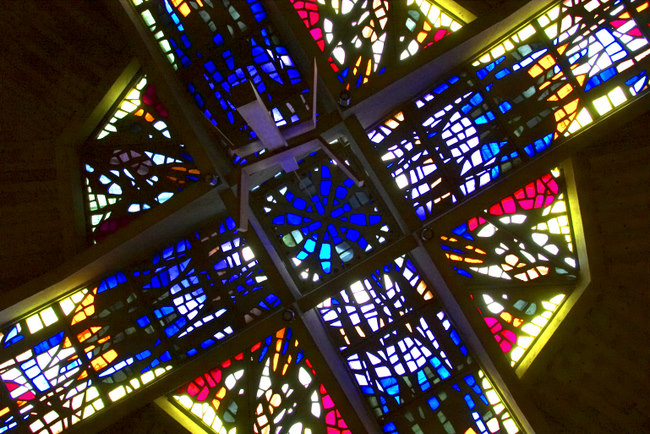 ---
Parish Hall
Our Parish Hall comfortably fits holiday parties, town halls, offsite trainings, and any other community event which would benefit from its warm, welcoming ambiance. With two entrances, two bathrooms, a fireplace room that can be rented separately for groups of 20 or fewer, and electrical upgrades, this is a wonderful space in the heart of downtown Palo Alto. It also comes with a full commercial kitchen.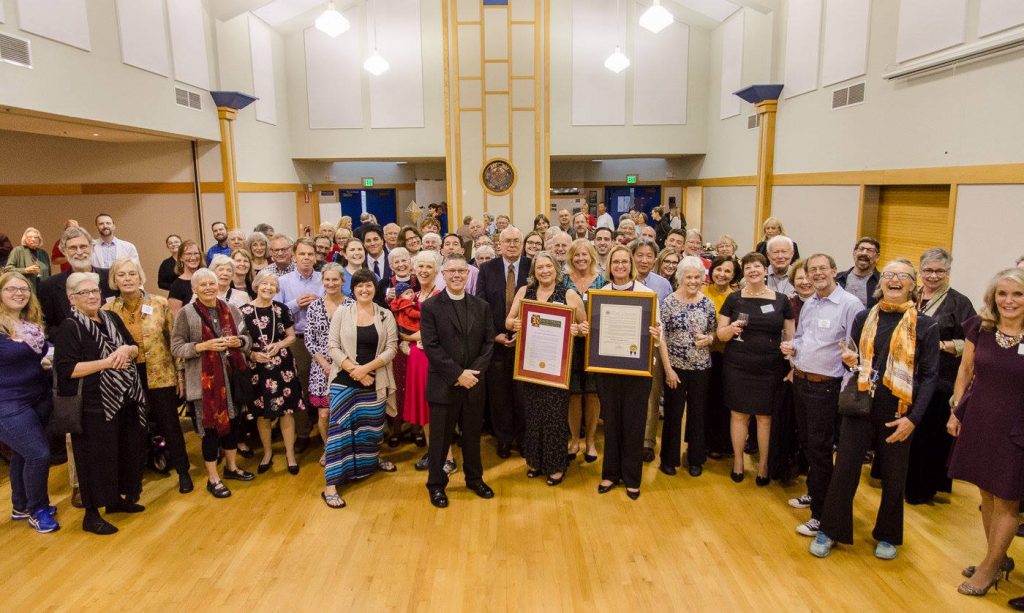 ---
Courtyard
Our courtyard hosts a stunning Chartres labyrinth and a wide variety of stationary and portable seating. It's a great space for an afternoon gathering, a summer cookout, or a wedding reception.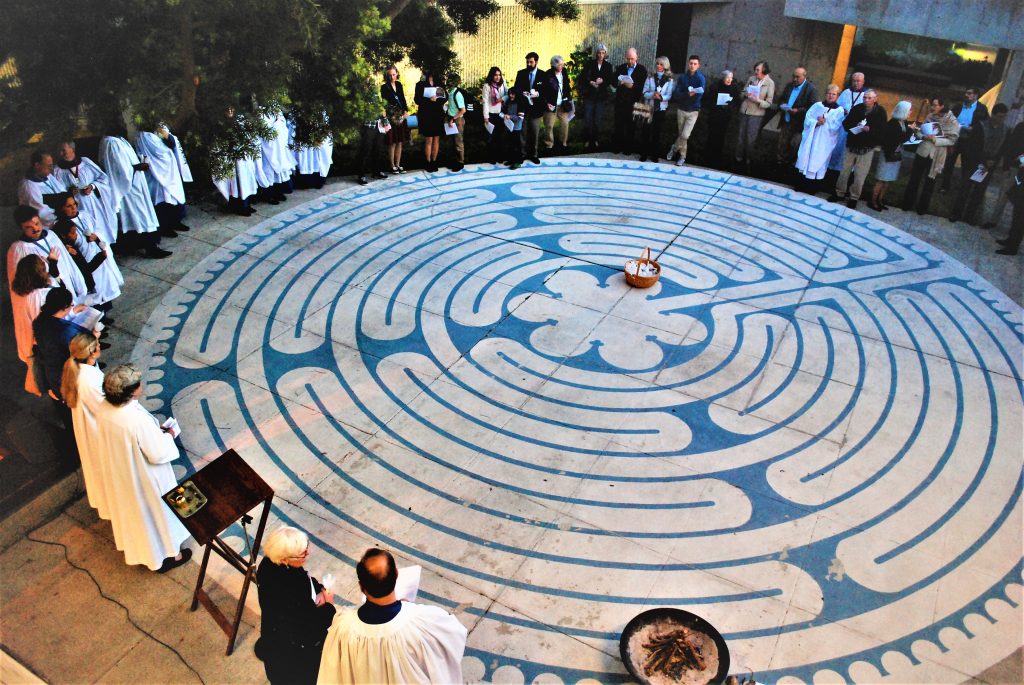 ---
Rental Overview
The Campus is ideally located to host your next event. The Sanctuary and Parish Hall provide an elegant venue for many activities of up to 200 guests. The Parish Hall and Education Building have large and small conference rooms and classrooms for getting together with free Wi-Fi internet access available. All facilities on the main level are handicapped accessible. The Campus is a non-smoking facility.
Weddings
Concerts and recitals
Parties and festivals
Dinners and receptions
Restaurant-level kitchen for caterers
Off-site business meetings
Break-out sessions
Classes and workshops
After-school programs
Tutoring and music lessons
---
Contact us today to start planning your next event!
Please check the date for your event on the online calendar and then email the Parish Administrator (office@asaints.org) to request, add or change an item on the campus master calendar. The Parish Administrator will confirm the add/change by a reply message to you when the change has been made (allow two business days), or ask further questions.