This summer, we're holding Sunday services at 9:30am, which we are also streaming on Facebook and archiving on YouTube.
We hope you can join us.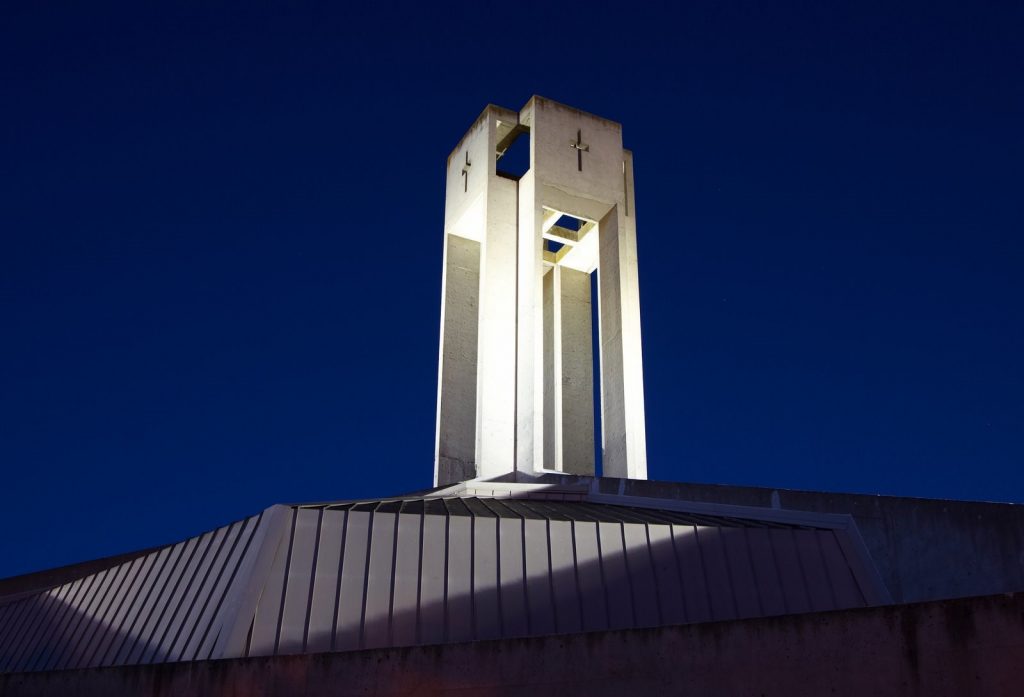 We are an inclusive congregation that spans all ages, economic circumstances, and family situations. We live in the heart and on the edge. Some among us were raised in the Episcopal Church but many of us have come from other religious traditions. Others of us simply seek a place of belonging, a place of service, a place of dignity and respect and compassion. Wherever you are on your faith journey, there is a place for you among us.
All Saints' is both a church community where we worship God and care for each other, and a downtown center that serves the needs of our community.
We are the northernmost parish of the Episcopal Diocese of El Camino Real, which includes all of Silicon Valley and stretches south along the coast to Arroyo Grande.
Our core values encapsulate many of the deeply held beliefs that inform our prayer and action.
At Sunday worship services, our church-in-the-round ensures that we see each other's faces, and that we do so across and around the table of the Lord.
The celebration of the Eucharist constantly shapes our identity.