Holy Week
April 6: Maundy Thursday Service at 7 PM,
April 7: Good Friday at 12:00 noon,
April 8: Easter Vigil at 8:00 PM, and
April 9: Easter day at 10:00 AM followed by an Easter brunch.
Book Club
Book Club is reading Take this Bread: a Radical Conversion by Sara Miles. We will meet after church around the end of April.
Lenten Study Group
Lenten Study group is meeting for a soup supper at 5:45 in the library beginning March 1. We are reading Hanging by a Thread: The Questions of the Cross by Samuel Wells.
Dinner Church
Next Dinner Church: January 25, 6-7:30pm in the Parish Hall, 555 Waverley, Palo Alto.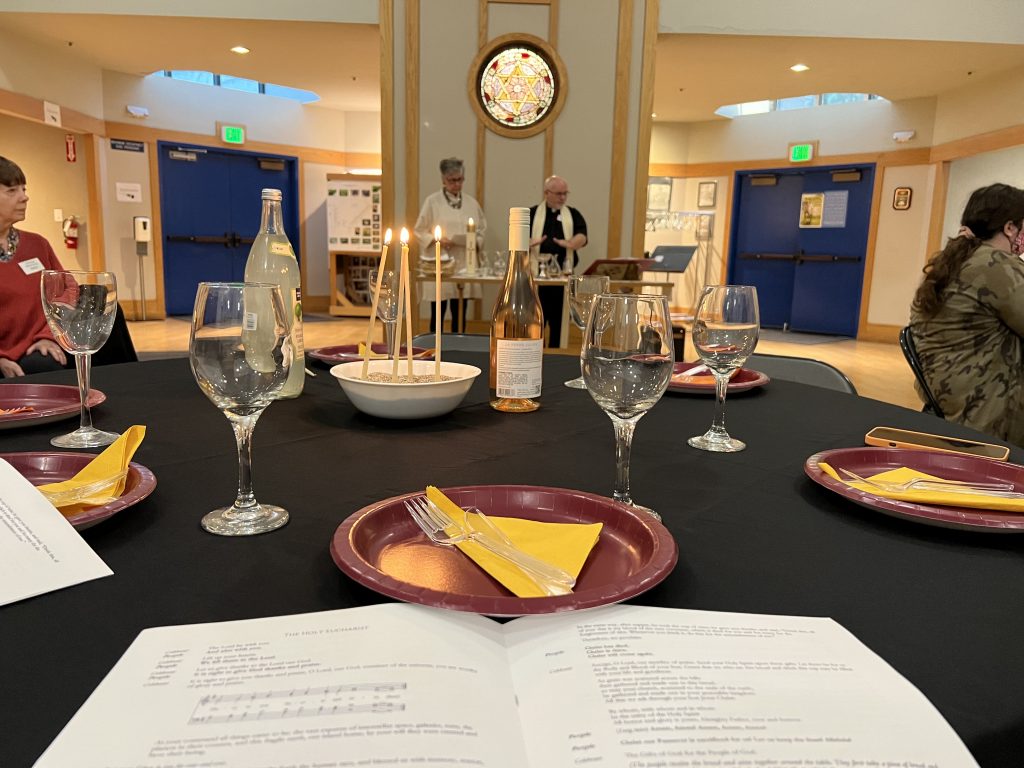 Past Events
Taizé Noon Prayer, Memorial Church, Stanford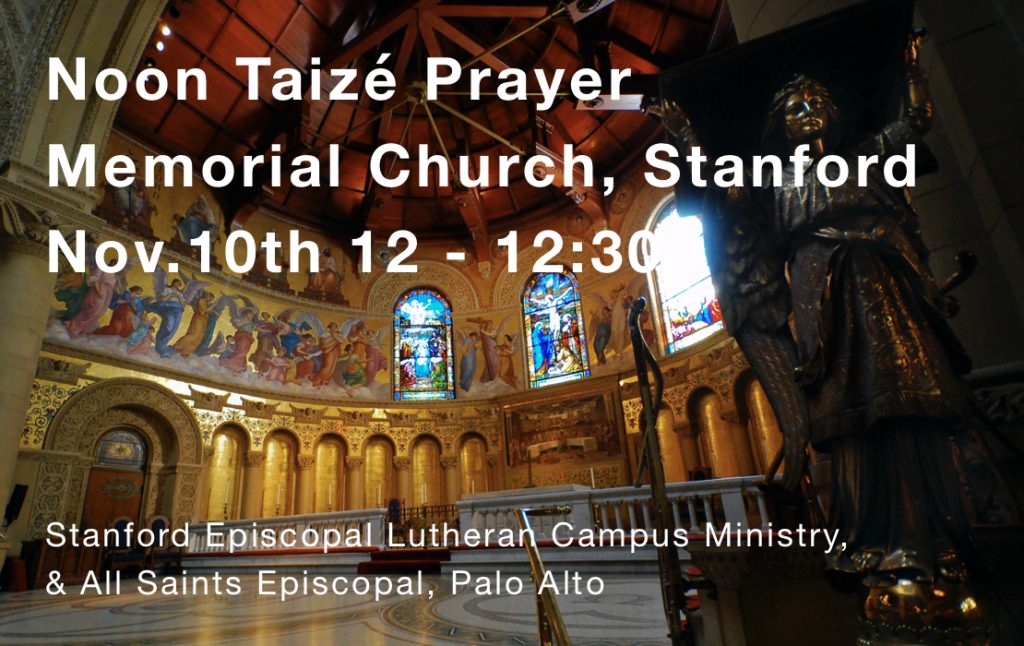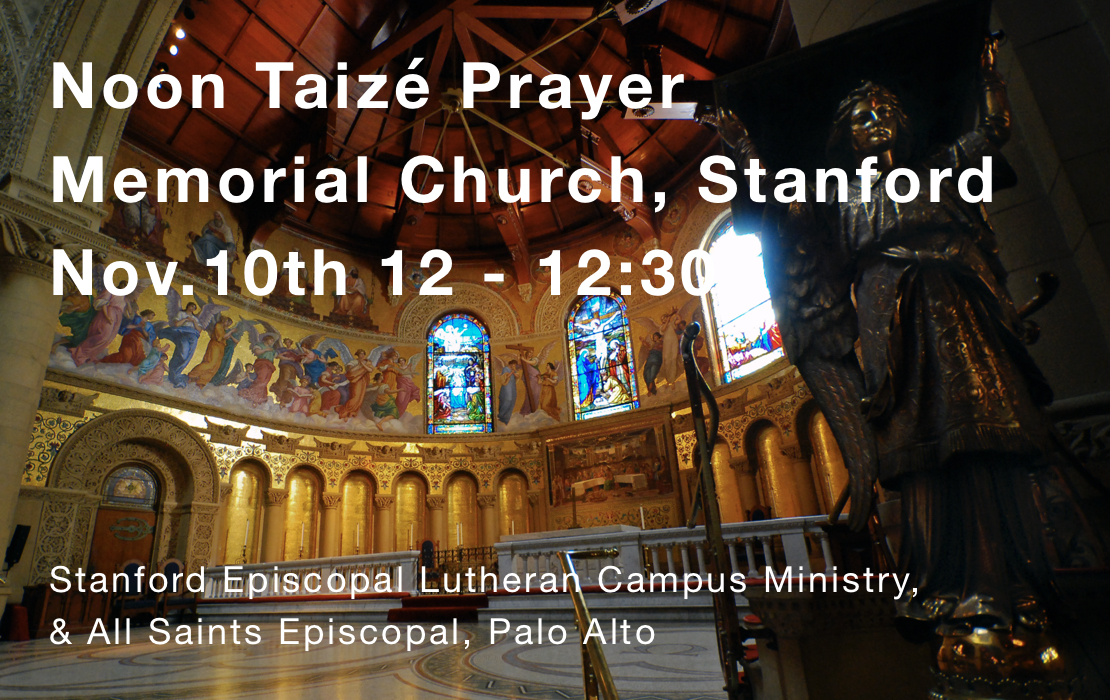 Next Memorial Church Taizé prayer: tbd in January