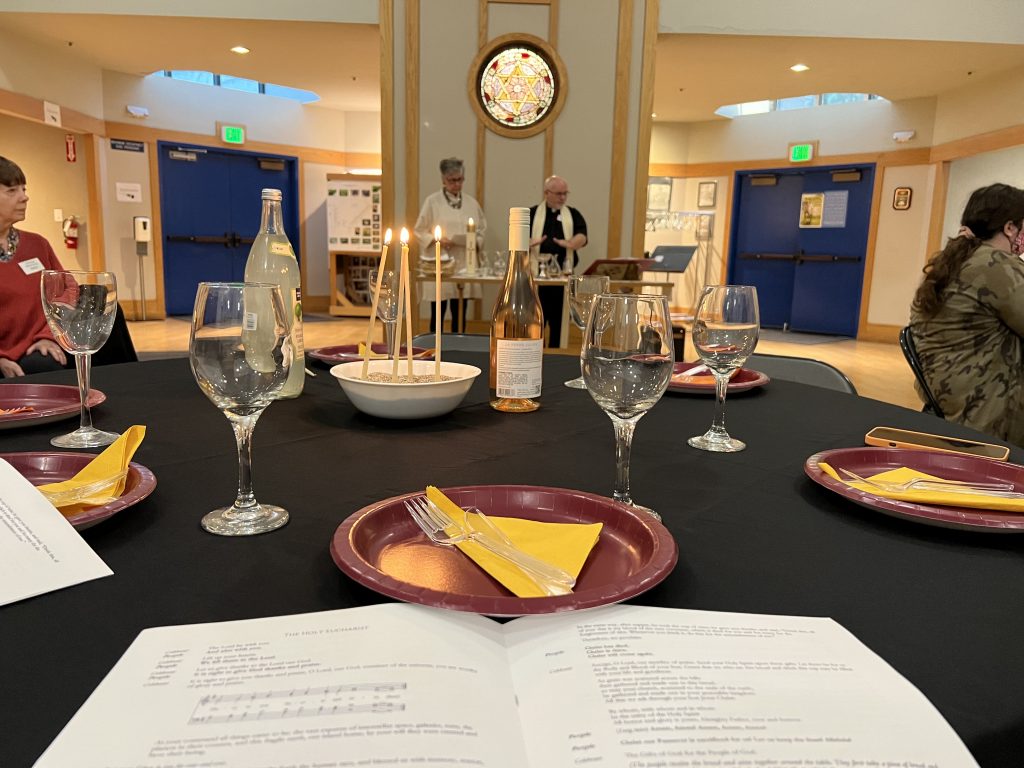 Dinner Church is something new, in a rather ancient sort of way…
It is "doing church" embedded in a meal, which is how the Jesus Movement started, around tables.
It is about authentic worship, genuine community, simplify, honesty and standing together in faith and friendship.
And food.
There will be bread and wine, and candles, some singing and reflecting together around the table on the timeless message of Jesus.
And it is designed to fit into the demands of a busy live with some contemplation, peace, inspiration and good company without a lot of stress or planning.
We have been experimenting with Dinner Church. We did one that was hosted by Trinity Cathedral in San José in August, and one here at All Saints in September. Our next Dinner Church will be on November 17th from 6:00 – 7:30. Please join us. You are welcome to drop in or email us here to let us know so we can plan for numbers and food.